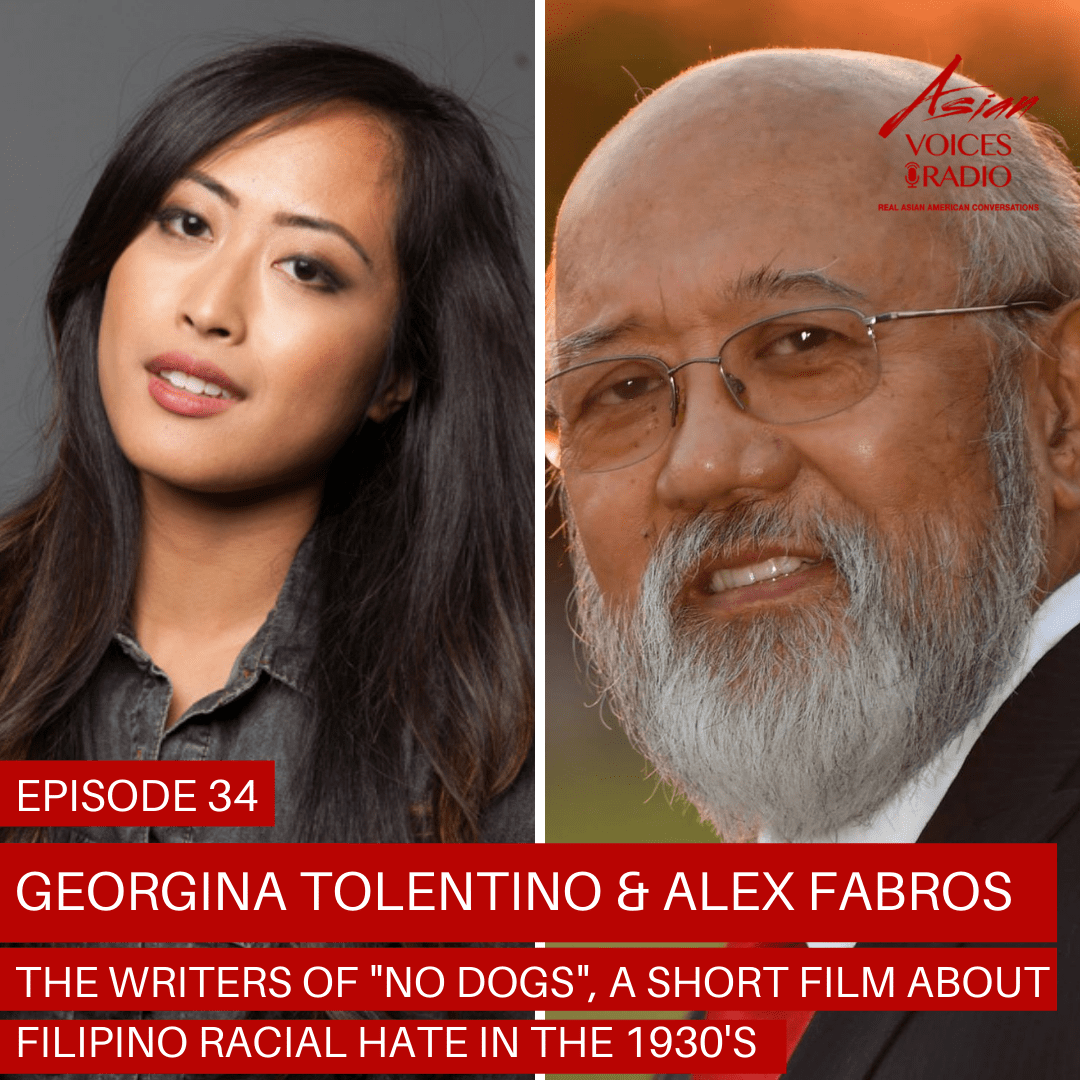 The film "No Dogs" brings light to the history of racism and discrimination against Filipino immigrants in the early 1930s. At that time, many clubs and restaurants refused service to Filipino folks--but there were a few designated places where they could find refuge in. In this episode, writers Georgina Tolentino and Alex Fabros share their journey in uncovering this deep-rooted history, the importance of sharing these types of films, and details about creating the film itself.
Georgina was born and raised in San Francisco, where she attended New Conservatory Theatre and later UC Santa Barbara. She worked for numerous production firms in Los Angeles before starting Urduja Films, which focuses on amplifying women's perspectives and intersectional storytelling.
Alex S. Fabros, Jr. is the son and grandson of immigrants who lived through the anti-Filipino racial discrimination of the early 1930s. After retiring from the U.S. Army in 1992 he was affiliated with the Asian American Studies Department of the College of Ethnic Studies at San Francisco State University. He taught the history of Filipino Americans as taught to him by his father. He is a graduate of San Francisco State University and the University of California Santa Barbara.
"No Dogs " is a short film written by Georgina Tolentino and Alex Fabros about the race riot in 1930 that led to the death of Fermin Tobera, a Filipino man who was killed in a drive-by shooting. The story is based on actual events but is a work of fiction. A "Nightrider" firebombs the taxi dance hall where Filipino men and white women socialize. The "Nightriders" are a white hate group enraged at the massive influx of Filipino migrant farmworkers taking jobs away from the white workers. They are also opposed to relationships forming in Central California between Filipino men and white women.

"No Dogs" EPK - Synopsis